YouTube video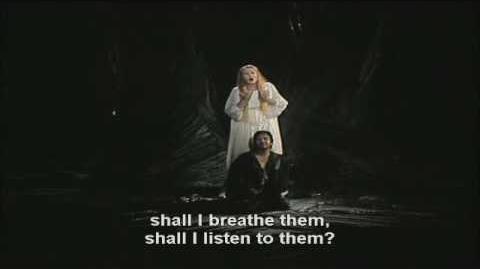 The end of Bizet's Carmen (skip the first three minutes if you are impatient for it to heat up). Not the best example of Carmen's ability to be "light" and to move "on delicate feet," but an appropriate contrast in the musical handling of tragic love.
YouTube video
But surely Nietzsche is talking especially about the restorative value of turning from Wagner to music like this, which requires no subtitles:
YouTube video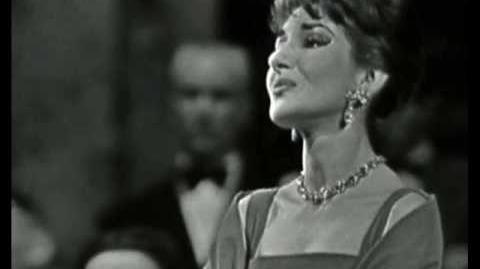 Weil on the Iliad

Britannica biography of Simone Weil
"The Iliad, or the Poem of Force" is available via Moodle. This is your introduction to the Iliad as well.
Look over Albin Lesky's summary of the Iliad and keep it at hand for the big picture while you read the assigned Iliad passages for Fri. 2/4 (from Books 4, 6, 11) and Mon. 2/7 (from Books 16, 20-22, 24).

Ruskin

File:Blake A Divine Image.jpg

Blake and Whitman

See Moodle for notes to Whitman's poems (and also the 1856, 1872, and 1876 prefaces to Leaves of Grass).
Blake assignment for Wed. 2/16 (24 pages/poems from E = Songs of Experience & I = Songs of Innocence):

Paired companion pieces (note that there are other cases below where a companion piece is unassigned):

"The Chimney Sweeper" (E) ~ "The Chimney Sweeper" (I)
"The Tyger" (E) ~ "The Lamb" (I)
"A Divine Image" (at right) ~ "The Divine Image" (I)

E: "The Clod & the Pebble," "Holy Thursday," "The Sick Rose," "The Fly," "The Lilly," "The Garden of Love," "The Little Vagabond," "London," "The Human Abstract," "A Little Girl Lost," "To Tirzah," "The School-Boy"
I: "Introduction," "The Shepherd," "Infant Joy," "On Another's Sorrow," "Spring," "The Blossom"

Assignment for Fri. 2/18

Blake, The Marriage of Heaven and Hell, plates 6b-12 (that is, the "Proverbs of Hell," the "Memorable Fancy" that precedes them, and the beginning of the "Memorable Fancy" that immediately follows them) - but we will not focus on this in class
Whitman, "One's Self I Sing," "As I Ponder'd in Silence," "I Hear America Singing," "I Sit and Look Out," "A Noiseless Patient Spider," "Beat! Beat! Drums!," "Scented Herbage of My Breast," "Whoever You are Holding Me Now in Hand" (pp. 3, 12, 205-6, 333, 87-8, 89-90)

Assignment for Mon. 2/21

"Song of Myself," sections 1-8, 11, 15-17 (pp. 24-36)
Begin reading Whitman's 1855 preface (pp. 493ff.)

Assignment for Wed. 2/23

"Song of Myself," sections 18-21, 31, 46-52 (pp. 37-9, 46-7, 65-9)
Finish reading Whitman's 1855 preface (to p. 509)

Week 9 presentation instructions (with some notes looking forward to the final paper, which you can develop in part from your presentation); and Further instructions for the final paper
Ad blocker interference detected!
Wikia is a free-to-use site that makes money from advertising. We have a modified experience for viewers using ad blockers

Wikia is not accessible if you've made further modifications. Remove the custom ad blocker rule(s) and the page will load as expected.